EABP Science and Research Committee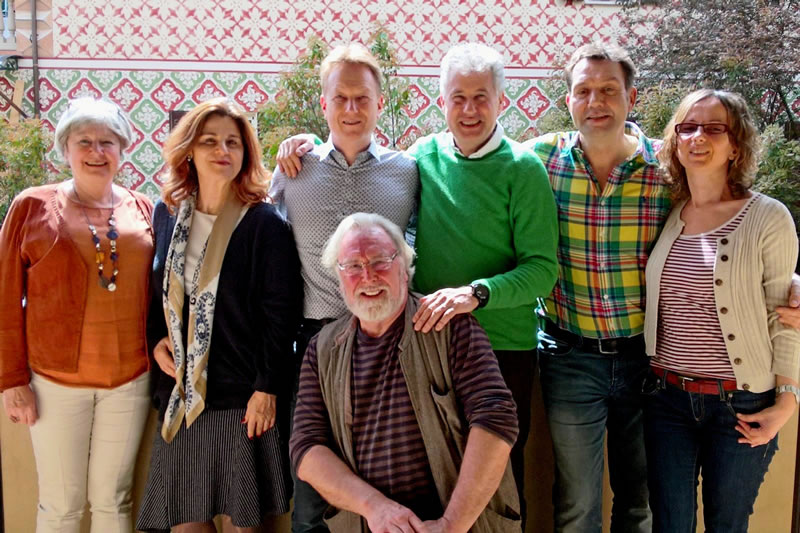 The EABP Science and Research Committee (SRC) works to support projects that further the scientific aims and objectives of EABP and research projects within Body Psychotherapy. The committee also works to encourage a scientific culture of awareness about research amongst practitioners in our profession. They are working to achieve these goals through the following:
1. Organising regular Research Symposia at EABP Congresses and (perhaps) elsewhere. The first symposium took place at the 2012 EABP Congress in Cambridge, and has since become a regular part of all EABP congresses. The next symposium will be held during the congress in Bologna in 2020.
2. The committee also acts as a central point to establish a research network (CPRN) for practitioners in Body Psychotherapy.
3. Some research projects are already being undertaken and others have been put forward as possibilities. Several research projects in Body Psychotherapy have been published in the past and are now listed on the EABP website.
4. The committee also works to define areas of potential research; to explore potential 'partners' in research projects; and how to develop strategies to support Body Psychotherapy research and to help to get such research published.
5. The committee is working to encourage Body Psychotherapy training institutes to develop academic links with universities; possibly to aid in research projects; and possibly to help to get Masters degree accreditation for their Body Psychotherapy training courses.
The Evidence-Base for Body Psychotherapy (Nov. 2021)
Contacts
Members
Frank Rohricht
Courtenay Young
Christina Bader-Johansson
Biljana Jokic
Zoe Schillat
Carmen Joanne Ablack (Board Representative) –
---